So I decided to take a few quick pictures of my favorite churches here in Vienna the other day.
It was rainy, cold and of course I was pretty late so I had to deal with poor light.
Anyway… Here are some of the photos I have taken.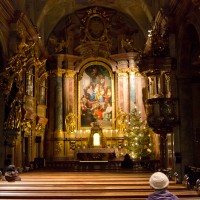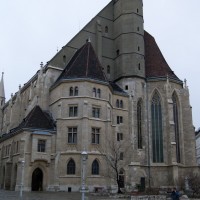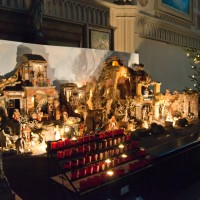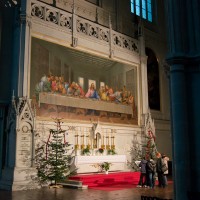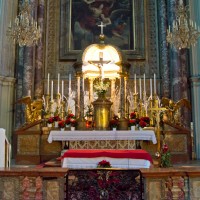 This is the Minoritenkirche. A Gothic church built in 1350. It's 54 m (approx. 180 ft) high and one of my most favorite churches due to its plain style.
Wikipedia entry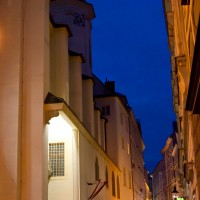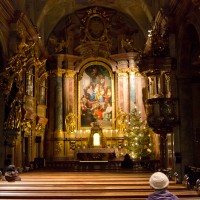 The Annakirche, St. Anne's Church.
Consecrated in 1518, it's one of our older churches here in Vienna.
It's pretty tiny, the architecture is Baroque and I have a special personal relationship to it as I went to high school only five minutes away from St. Anne's.
Wikipedia
has all the facts.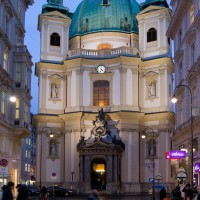 The Peterskirche – St. Peter's Church.
Baroque as well, this church was consecrated in 1733.
I was really happy to see it as shown on the photo this time since it was mutilated with some ugly scaffolding for a while.
No shot from the inside – there was a Holy Mass going on and I didn't want to disturb.
Wikipedia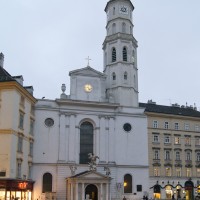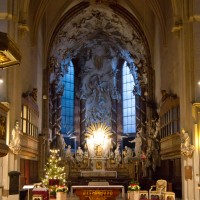 Michaelerkirche – St. Michael's Church.
Another little gem in the heart of Vienna, this church was finished in 1792 and no changes to its appearance have been made ever since.
Wiki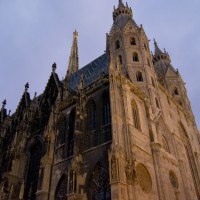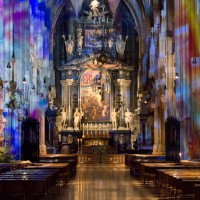 Our pride.
One of the world's most famous churches and without a doubt one of the most beautiful ones.
Where tourists stand in awe and where locals pray.
The Stephansdom or St. Stephen's Cathedral.
107 m (351 ft) long. 70 m (230 ft) wide. 136.7 m (448 ft) high.
This thing is massive! Huge. Simply impressive.
Completed in 1160 (yes – that's almost 1,000 years ago) in a mix of Romanesque and Gothic architecture.
Wikipedia
knows a lot more about St. Stephen's than I do.
Some additional impressions from my walk…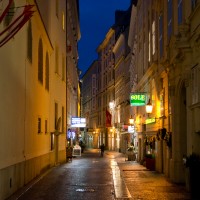 In the very left corner is St. Anne's. Down that tiny narrow street and around the corner is my former high school. :-)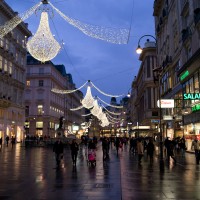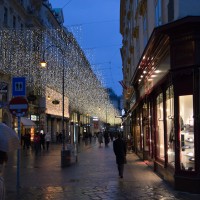 It's early January and all the Christmas decoration is still hanging.
Anachronistic, one might say – but I like it.